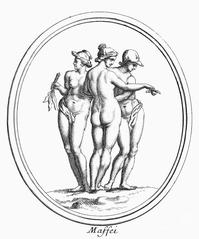 At the heart of Sovereign Stones and The Journey lie the Three Graces, who in Ancient Greece represented the mythological embodiment of the ideal feminine trinity. The Three Graces were the daughters of the gods Zeus and Aphrodite; each of the daughters personifying an ethereal gift. For one daughter, Beauty was gifted. For another, Charm. The last daughter was gifted with Creativity, and together the daughters symbolised transformation, symmetry, and unparalleled beauty.
The Three Graces are at the core of every woman's Journey, and each and every woman possesses their ethereal qualities. As she travels on her journey she builds upon the collection, celebrating each stage and marking her development. 
From the splendour of sapphires, the mirth of tsavorites, or the seduction of rubies; each Grace is embodied in a woman's spirit, and is brought to the fore during pivotal moments in her life. It is from this mythological and romantic perspective that the essence of feminine magnificence has solidified into a contemporary classic, and given life to this quintessentially distinguished collection.
'The Journey Collection – The Three Graces' is an opportunity for a woman to celebrate and mark each important aspect of her life. The collection provides each piece of jewelry it contains with the versatility to encapsulate all of the special qualities of the wearer. The Journey Collection provides every woman with the unique opportunity to showcase her own distinct expression of self within her jewelry. 
Sovereign Stones is honoured to celebrate Your Grace.
The Journey Collection allows the contemporary discerning woman to celebrate and accentuate each aspect of her life. With the Journey Collection, each individual piece offers the versatility to encapsulate all of the wearer's personal attributes; exemplifying the unique qualities of the extraordinary woman who adds them to her outfit.
Our jewellery is designed with strength and style in mind, presenting a sleek and elegant look to complement any outfit. For your choice of precious stones, there are blue sapphires, rubies, and tsavorites. Tsavorites were favoured over emeralds due to the latter's current issues with clouding and softness.
Unparalleled quality and craftsmanship
At Sovereign Stones, quality is paramount. Our jewellery is crafted with meticulous attention to detail, ensuring each piece meets the highest standards of craftsmanship. The materials used are sourced responsibly, providing you with not only stunning but also ethical jewellery options.
Why high-quality jewellery is a worthy investment 
Investing in high-quality jewellery, such as the pieces found in the Journey Collection, represents a commitment to enduring style and sophistication. These items are more than simple embellishments; they are timeless treasures that gain sentimental and monetary value over time.
Additionally, fine jewellery often includes premium materials and gemstones, which inherently hold value. Over time, these pieces can become wise financial investments, as the worth of precious metals and stones tends to remain stable or increase.
Beyond the economic aspect, high-quality jewellery holds sentimental value. It often marks significant life events and becomes intertwined with personal stories, making it more valuable to its owners and their descendants.
Caring for your stone jewellery
To maintain the beauty of your stone jewellery, regular care is essential. Gently clean your pieces with a soft cloth and avoid harsh chemicals. It's also advisable to store them separately to prevent scratches. Regular professional cleanings can also help preserve the brilliance and longevity of your jewellery.
Enjoy a seamless online shopping experience
Sovereign Stones brings luxury to your doorstep with our online jewellery shop. The convenience of shopping jewellery online means finding the perfect piece to complement your wardrobe is just a click away. Our online collection is designed to provide an effortless and satisfying shopping experience.
Explore Sovereign Stones' the Journey Collection today
Discover the perfect addition to your wardrobe with the Journey Collection at Sovereign Stones. Visit our online jewellery shop to find pieces that align with your style and celebrate your individuality. Shop jewellery online and begin a journey of elegance and self-expression with Sovereign Stones.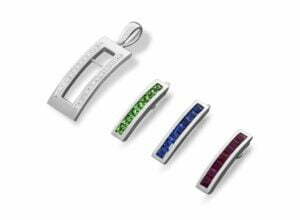 The Journey Collection's pendants feature a 7-gram shank with a calibrated stone setting and include either:
26 round cut diamonds totaling approximately 0.25k.

7 princess cut stones totaling approximately 1.5k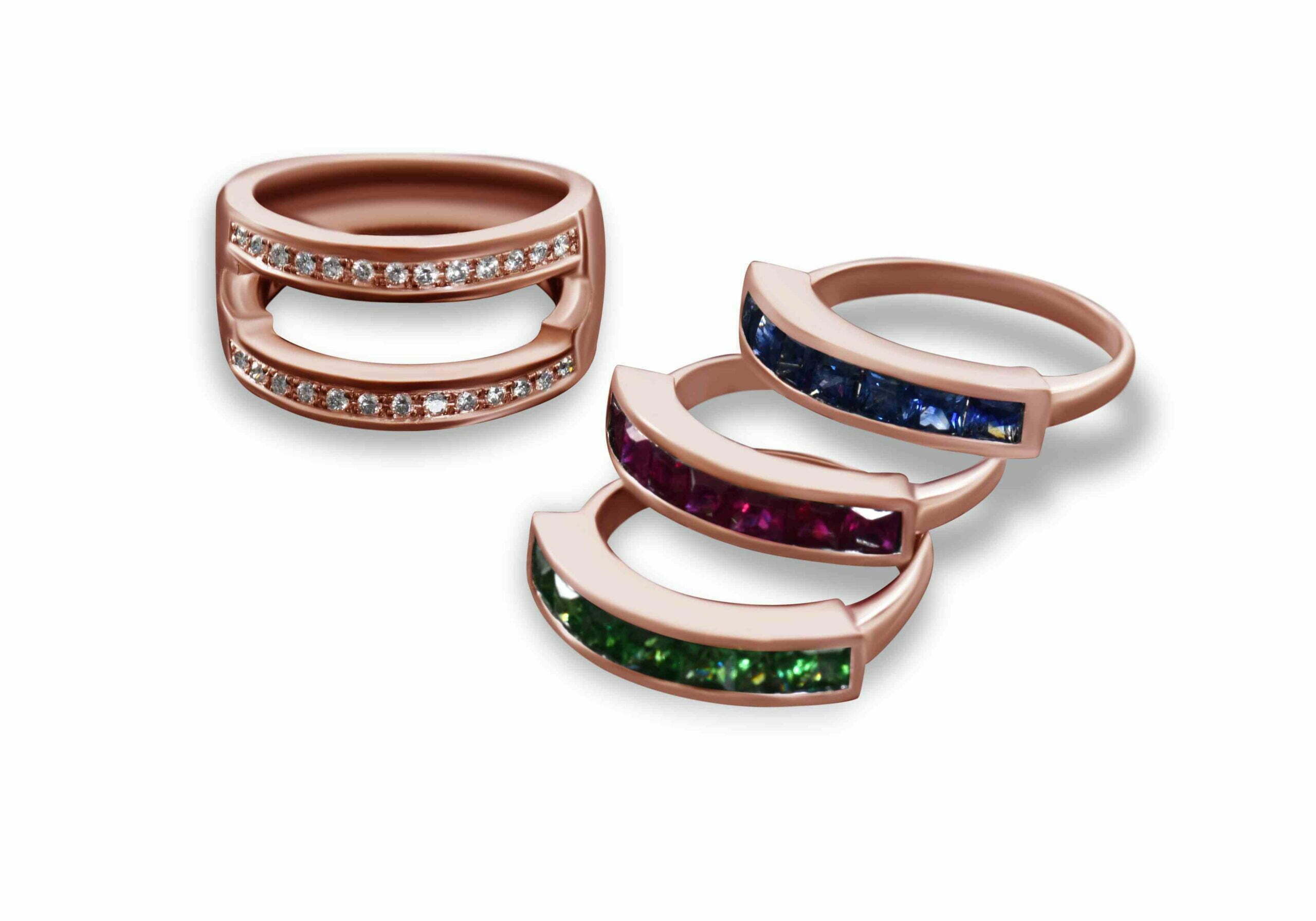 Our rings feature a 10-gram shank with a calibrated stone setting and include either:
24 round cut diamonds totaling approximately 0.25k

7 princess cut stones totaling approximately 1.5k.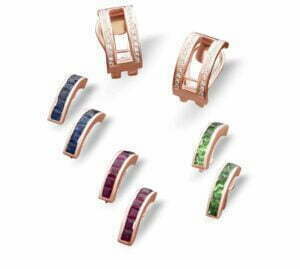 Our earrings feature 6-gram shanks with a calibrated stone setting and include either:
48 round cut diamonds totaling approximately 0.5k

14 princess cut stones totaling approximately 3.0k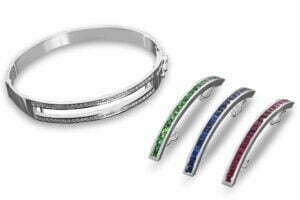 Our bangles feature a 25-gram shank with a calibrated stone setting and include either:
60 round cut diamonds totaling approximately 0.6k

19 princess cut stones totaling approximately 4.0k.
I just wanted to say Thank you! The Journey Ring is stunning. I have never had an 'unboxing' experience that continued to surprise as each new layer was revealed. I am already planning to treat myself to another insert .... maybe yellow sapphire for Christmas. Thank you Sian for your care and creativity.
It takes a lot of trust to engage the services of a jeweller via email and phone to design an engagement ring. From initial concept incl budget discussions, stone sourcing, design process and through to the final product, my fiance was kept informed and reassured every step of the way until the outstanding ring arrived in its exquisite packaging. Thank You so much. Highly Recommended.
I just opened my package and I love it. Thank you so much. The ring is gorgeous and even the packaging and everything is so amazing. Thank you so much for such a wonderful experience
I recently started searching for a Ring for my wife of 25 years as a anniversary present . Phil and the team at Sovereign stones went above and beyond from the very onset to assist me in the design, and provide great advise on what quality of stone and gold to add to the piece to make it precious , but also affordable to me . I made contact with pill and his team around 5 weeks prior to my anniversary date, The team at Sovereign stones assisted me on multiply occasions to get the best design outcome and a affordable price
The ring I received is absolutely beautiful with such vibrant and colourful stones, and the customer service was sensational. I'd definitely recommend to anyone considering a purchase.
Trust was a big thing for me but as soon as I heard back from Sian the Founder, I knew I'd made a great decision. I wanted a special and unique ring to propose to my girlfriend and Sovereign Stones helped me through the process with expert and timely assistance. Their approach was brilliant. Highly recommend.
I can't put into words how much I love my engagement ring. It's beyond what I envisaged & imagined - I love its sparkle and warmth. My fiance worked with the team at Sovereign Stones to create an engagement ring which I knew nothing about, they took so much care and made a process that has the potential to be a nightmare, a fun one.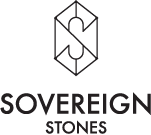 Join the Sovereign Stones Family
for exclusive previews