How to choose the right ring for you
Every piece of jewellery is personal to its wearer, reflecting their unique style, passions and preferences. When buying rings online, Sovereign Stones presents a selection of pieces as unique and varied as you are. We have delicate designs that radiate simplicity, perfect for everyday wear and stacking with your other favourite pieces.
To help you celebrate and symbolise life's most important moments and milestones, our The Three Graces ring is the perfect memento. If you love colour and sparkle, look no further than our Rainbow Collection, with rings that shine in all the colours of the spectrum. We offer rings in 18K yellow gold, 18K white gold, 18K rose gold, solid silver and pure platinum so you can match your ring to your everyday precious metal of choice.
Sapphire — wisdom and serenity
With its deep blue hue, sapphire symbolises wisdom and serenity. As it is historically tied to royalty, it embodies timeless elegance and celestial guidance. When you wear this exquisite gem, you carry a piece of timeless elegance and tradition as enduring as the ocean's beauty.
Ruby — passionate warmth
Ruby, often called the gem of passion, bestows a warm and fiery essence upon your jewellery. Its rich, crimson-red colour symbolises deep love and intense desire. Wearing a ruby is a way to express the inner fire and boundless passion that fuels your zest for life.
Tsavorite — lush greenery
Vivid green Tsavorite gems embody nature's vitality, offering a burst of colour and symbolising growth and renewal. This unique gem adds a vibrant burst of colour to your jewellery, allowing you to showcase the sheer beauty of nature on your finger.
Solid Silver — purity and simplicity
The cool, silvery tones of solid silver effortlessly complement any style, traditionally symbolising purity. When you choose solid silver, you're embracing a sense of timeless simplicity and understated luxury that pairs seamlessly with your individuality.
Solid Platinum — everlasting commitment 
Solid platinum embodies purity and unwavering strength. Its enduring brilliance serves as a symbol of everlasting commitment, making it the perfect choice for those seeking both style and substance.
18K Yellow Gold — sun-kissed radiance 
18K yellow gold bathes your skin with a radiant, sun-kissed glow. Its rich, sunny hue reflects the joy of life and abundance, adding a touch of luminous beauty to every moment.
18K White Gold — moonlit beauty 
Choose 18K white gold for a touch of celestial elegance, a metal that whispers of quiet sophistication and timeless allure. Its pristine brilliance evokes the purity of moonbeams on a clear night.
18K Rose Gold — romantic charm
Rose gold's soft pink hue exudes romantic charm and elegance, making it an ideal choice for conveying love and passion.
If you're still unsure which ring is right for you or would like advice on buying rings online, feel free to contact our team. We'd be happy to help you select a design that feels perfectly 'you' and speaks to your unique sense of style.
How to get your ring size
Finding the right size can be difficult if you've never tried to buy rings online before. At Sovereign Stones, we use the numerical size range most common to the US and Canada. To see how this converts to the Australian alphabetical sizing guide, please check our size guide on individual product pages.
All ring sizes are determined according to the finger's circumference in millimetres. You'll need a string and a ruler to get an accurate measurement to buy rings online. Wrap the string around your desired finger, so it is taut enough to stay on the finger but not so tight that it is uncomfortable. Mark the point on the string, remove it from your finger and lay it flat along the ruler to find your perfect fit.
Buy rings online from Sovereign Stones
If you've ever dreamed of your own fine jewellery piece that fuses beautiful gemstones with vivid colour and clarity, Sovereign Stones can turn your vision into a reality. Our mission is to make it easy for Australian lovers of fine jewellery to find ethically sourced Sri Lankan gemstones and expertly crafted rings, necklaces, earrings and more.
Once you have your size and selected the right ring, ordering from our online store couldn't be easier. And, if you're buying a ring online as a gift, we offer a 14 days return of payment guarantee for all online purchases, so you can shop with total peace of mind.
Shop with us to avail complimentary shipping on all orders Australia-wide
All of our online orders are dispatched within 5 business days and we offer complimentary shipping for all orders Australia-wide. All transactions on our online site are completely secure, with options to pay via credit or debit card, PayPal, direct bank transfer, or buy now pay later Klarna payment instalments. No matter the occasion, we make it easy to source and buy rings online featuring the most beautiful Sri Lankan gemstones and exceptional craftsmanship.
Our luxury rings for women are the perfect option for conveying sleek style and elegant luxury. Set with only the finest precious stones that Sri Lanka has to offer, Sovereign Stones' range of rings can complement every outfit and mood of the wearer. To coordinate with your outfit's colours, simply swap the ring's gemstone row, and customise to your liking. 
Our range also includes eternity rings, offering a variety of luxury sapphire rings designed to make an impression as a gift to a loved one. Check our specifications for a guide for your ring size.
Sovereign Stones' Journey Collection grants access to our two main options: 'Your Grace', and 'The Three Graces'.
Your Grace gives you a single magnificent piece of
fine jewelry
with the metal and gemstone of your choice. For the
precious stones
, you can choose between sapphires, rubies, or tsavorites – all brilliantly cut and selected by our personal gemologist. Of course, you always have the option of selecting another gemstone row to customise your ring in the future and add to your personal style journey. Alternatively, an additional gemstone row also makes for a thoughtful gift, especially for special occasions. 
The Three Graces, on the other hand, presents you with your choice of metal along with all three
precious stone
rows – sapphire, ruby, and tsavorite. This immediately grants you access to the full Journey range of customisation, ensuring you can always properly coordinate your outfit with your
fine jewelry
. 
When it comes to your choice of precious metals, you can choose between:
Solid Silver

Solid Platinum

18K Yellow, White, or Rose Gold
With our The Rainbow Rainbow Collection, you have access to a range of glorious sapphire rings – all as vivid and colourful as you are. Our rings, which are all crafted by master Sri Lankan artisans with hundreds of years' of generational expertise; reflects your lifestyle and your dreams, perfectly complementing spring florals, bold geometric prints, and potent paisleys. The Rainbow Collection™ delivers that radiant pop of colour to your style, complementing any classic monochrome palette. With our The Rainbow Collection™ you are essentially showcasing the beauty of Ceylon's coloured sapphires, who in their natural glory encapsulate every hue of the colour wheel and reflect the beauty of the heavens.
Ethically Sourced From Master Artisans
All of our precious stones are ethically sourced from Sri Lanka, where we have partnered with master artisans who have generations' worth of lapidary expertise. Sri Lankan gemstone cutters are some of the world's most experienced, combining hundreds of years of expertise with 21st-century technologies. Sri Lankan gem cutters are recognized for extracting the maximum face-up color while retaining carat weight.
Buy rings online in Australia at Sovereign Stones 
Indulge in the epitome of luxury and elegance with Sovereign Stones — your premier destination when buying rings online in Australia. Founded by a passionate Australian connoisseur of opulence and beauty, our brand draws inspiration from the gem-rich landscapes of Sri Lanka, where the world's finest gems have been cherished for centuries.
Experience a revolution in the world of luxury jewellery with Sovereign Stones — a brand that keeps pace with your ever-evolving life and style. When you choose to buy rings online from us, you invest in timeless beauty and unmatched quality. As our founder Siân beautifully puts it, "Exquisite jewels tell a story that words never could." Discover your own story with Sovereign Stones today by shopping our collection and choosing to buy rings online now.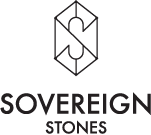 Join the Sovereign Stones Family
for exclusive previews